We are happy for FSA affiliates and associates or partner organisations to use the FSA logo on their websites to showcase their link. Any other organisation seeking to use the FSA for their own purposes or promotional activity must gain approval from the FSA via [email protected].
Guidelines:
The logo is available in different dimensions (see below) to give flexibility. Ideally the "primary" logo should be be used.
The logo must always be reproduced using master artworks supplied by the FSA – these are available to download below in JPG and PNG. If you require an EPS version please contact the FSA.
Clear space – the logo requires a minimum amount of space around it. You should be able to roll the FSA's green "ball" around the entire logo without it "hitting" anything else – like this.
The logo is almost always used in green but we do have a red version to represent Free Lions / Free Lionesses / England activity. Contact the FSA if you require this version.
Logos for FSA Cymru and Fans for Diversity are also available below – contact the FSA if you need an EPS version.
To download an FSA logo click right and "Save image as".
FSA Logo JPG (primary):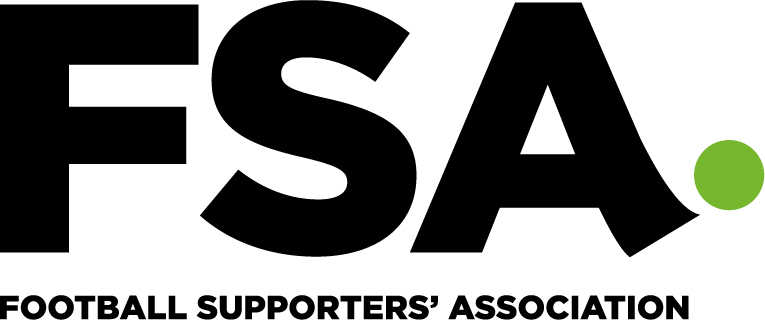 FSA Logo PNG (primary):
FSA Logo JPG (landscape):
FSA Logo PNG (landscape):
FSA Logo JPG (square):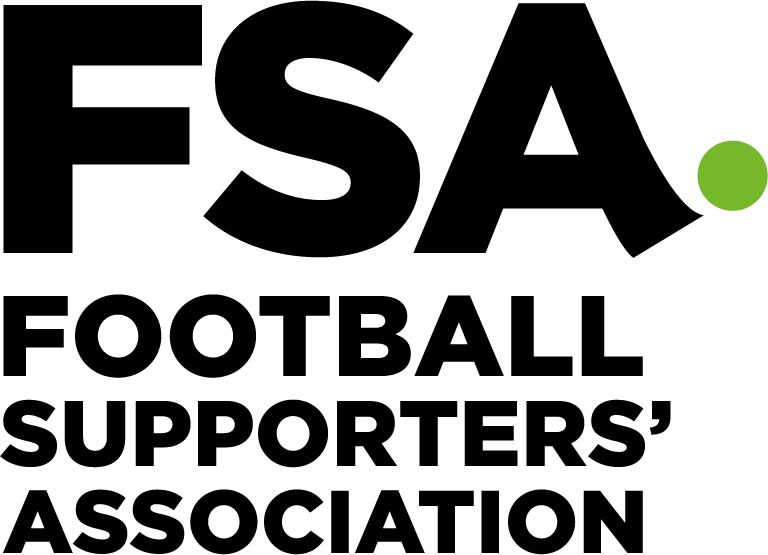 FSA Logo PNG (square):
FSA Logo JPG (solo):

FSA Logo PNG (solo):
FSA Cymru Logo JPG:
FSA Cymru Logo PNG:
Fans for Diversity logo PNG: